Commercial plumbing Brisbane
Servicing Brisbane & surrounding areas.
GET A QUOTE TODAY
Commercial Plumbing problem?
We are happy to quote.
Brisbane Commercial plumbing, gas & heating services.
At Aptus Plumbing & Gas we have built our Brisbane commercial plumbing business on a high level of professionalism. Whatever your plumbing or gas requirements may be, we are ready and well prepared to provide you with an commercially accurate solution.
Delivering your the service you deserve:
Delivered at a premium level of service;
The most cost effective solutions;
Done right, on time, the first time!
Our service extends beyond simply completing the job, we make sure our work and fees are accounted accurately so there are no hidden costs or surprises once the work is done.
Aptus Plumbing & Gas Brisbane have the staff and capacity to undertake commercial plumbing projects and maintenance work of all sizes. We work across Brisbane, Moreton shire, Logan and Ipswich.
We prefer to take a long term view to our work and take pride in our workmanship; for these reasons, we will never compromise on our workmanship or quality of components used.  We strive to be known as the Brisbane Commercial Plumbers that business can depend upon, whether its delivering your project on time or being there for any urgent maintenance issues.
Our high standard of commercial plumbing workmanship and reliability is backed by a strong safety culture, with comprehensive site management plans and safe work method statements implemented for your project. We are also prequalified contractors with Cm3, Australia's leading online Contractor OHS/WHS Prequalification system.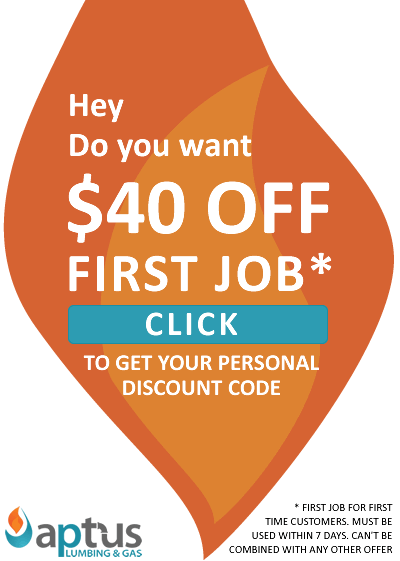 Johnson Property Management
30 May 2022 Verified
Aptus Plumbing attended the property we rent to fix a drainage issue that had come to our attention during the February storms QLD experienced.
Their tradesmen came out to investigate and during this... more

Aptus Plumbing & Gas response: Thanks for taking the time to leave a great review. Super grateful.
Janine Ellem
26 Apr 2022 Verified
Very good arrived at the appointment time. done the job had no mess to clean up after he left he as he wiped the area he was very nice helpful and answered questions would tell any one go with this co... more

Aptus Plumbing & Gas response: Thanks so much for the review.
Sue D Arcy
12 Apr 2022 Verified
I highly recommend this company, we have used them for a number of years now for all big & small jobs (nothing is a hassle or an inconvenience) bc they (all their staff) are fast, professional, very l... more

Aptus Plumbing & Gas response: Wow Sue thanks for taking the time to leave a great review. Really appreciate it.
READ MORE REVIEWS

We happily service all areas of Brisbane. Get in touch today.
And enjoy peace of mind with a dedicated team on call 24/7