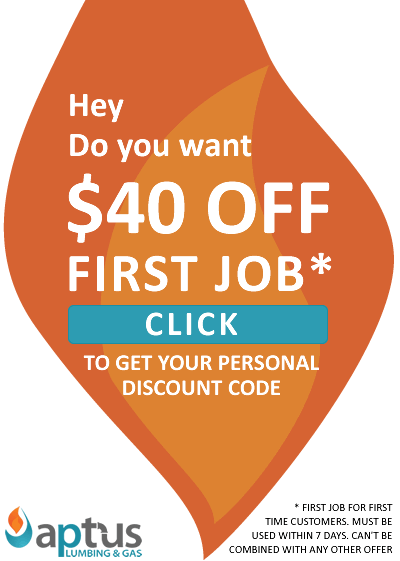 Aptus Plumbing & Gas Is Celebrating Another Year As One Of Queensland's Best!
19 May 2022
by Brett Mulhall
Here at Aptus Plumbing & Gas, we pride ourselves on providing the best service possible at all times. From our attitude on the phone to the way we perform work on-site, we focus on being the best plumbers in Brisbane, so it makes sense that we also only make sure our marketing is best-in-class.

We believe that excellence in plumbing is a matter of quality of service. Our plumbers are experienced and well-versed in their craft, our admin staff are courteous and efficient, and we are all interested in finding you a timely and cost-effective solution to any plumbing problem you might face. Communicating our beliefs to our customers can be difficult, though, without the right marketing solution.

To that end, we're happy to celebrate another year as one of Queensland's Best, a marketing program that is designed to help local businesses excel at providing local services. Our team has been following this program for quite some time, and we've seen some impressive results as a consequence of our diligence. Since starting the program, our team has grown, we've expanded our service areas, and all-in-all, Aptus Plumbing & Gas is now bigger than ever, and we appreciate working with eCentral and their Queensland's Best Marketing Program.

When you work with the best, you get only the best results. With more than 390 5-star reviews on Google, you can trust Aptus Plumbing & Gas to provide the best service possible. If you need to find a Brisbane plumber to help meet your plumbing needs, reach out to our friendly team on (07) 3205 1991.

Good morning. Where do you need a plumber?
Aptus Plumbing and Gas have a team of plumbers covering Brisbane & Moreton suburbs. Enter your address to see immediately if we offer service to your home or business location:

For all plumbing problems like this in the Brisbane Northside, get in contact today.

REQUEST A QUOTE
Lately for Brisbane Northside Plumbing
News and Case Studies

We happily service all areas of Brisbane. Get in touch today.
And enjoy peace of mind with a dedicated team on call 24/7
Johnson Property Management
30 May 2022 Verified
Aptus Plumbing attended the property we rent to fix a drainage issue that had come to our attention during the February storms QLD experienced.
Their tradesmen came out to investigate and during this... more

Aptus Plumbing & Gas response: Thanks for taking the time to leave a great review. Super grateful.
Janine Ellem
26 Apr 2022 Verified
Very good arrived at the appointment time. done the job had no mess to clean up after he left he as he wiped the area he was very nice helpful and answered questions would tell any one go with this co... more

Aptus Plumbing & Gas response: Thanks so much for the review.
Sue D Arcy
12 Apr 2022 Verified
I highly recommend this company, we have used them for a number of years now for all big & small jobs (nothing is a hassle or an inconvenience) bc they (all their staff) are fast, professional, very l... more

Aptus Plumbing & Gas response: Wow Sue thanks for taking the time to leave a great review. Really appreciate it.
READ MORE REVIEWS