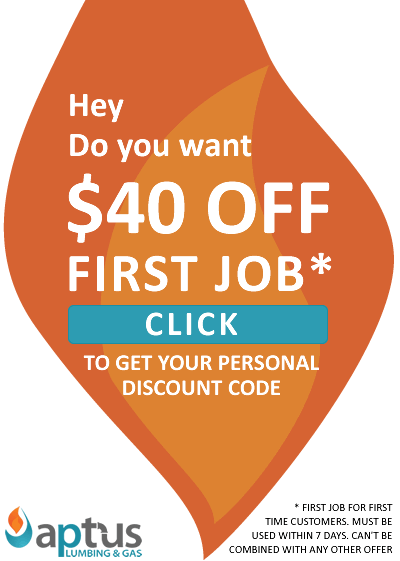 Aptus Plumbing And Gas Can Install And Maintain Backflow Prevention Devices In Ferny Grove
29 Apr 2020
by Brett Mulhall
In Australia, our water supply is safe to use for anything from your garden to your cooking. However, if water were to flow back from our homes and properties into the main water supply, then that safety may be at risk. To maintain the security of our water, there are large numbers of backflow prevention devices installed around the country. If you need to maintain any backflow prevention devices on your property, you can trust Aptus Plumbing and Gas as your qualified plumbers northside to get the job done.

Backflow can be the result of either pressure or siphonage. Back pressure occurs when the pressure of your water supply falls below the pressure downstream, causing contaminated water to flow in the wrong direction. This can occur due to several reasons, including elevation of an incorrectly assembled and configured pump. Alternatively, backflow due to a siphonage error can be attributed to any event that results in a significant amount of water being drawn from the system. For instance, if you have a burst pipe, or firefighters have used your water supply to extinguish a fire, then the new vacuum in the water system can cause water to backflow. Thankfully, our Ferny Grove plumbers, can install and maintain a number of devices to prevent backflow and protect the safety of the water supply.

Backflow prevention devices can be found on many properties. If your property has an irrigation system, fire hose, or fire hydrant, for instance, then you would have a backflow prevention device installed for that equipment. These devices could take a number of forms, including reduced pressure zones, or double, single, and dual check devices. However, it is important to note that some of these devices, notably reduced pressure zones and double check devices, need to tested annually. These devices are registered with your local council at installation, and the test results must be submitted by a licensed professional. It is important to note that the responsibility for organising a test falls on the device owner, which can be either the property owner, or simply the tenant. If you need a qualified plumber Ferny Grove to test your backflow prevention device, you can trust Aptus Plumbing and Gas to do so safely and efficiently, without causing any notable disruptions to your water supply.

Installing and maintaining backflow prevention devices is an important aspect of keeping Australia's water supply safe. With Aptus Plumbing and Gas, our qualified team of plumbers northside can help you maintain your property's plumbing, including your backflow prevention devices. To get in touch with our team, call us on 07 3205 1991.

Where do you need a plumber?
Aptus Plumbing and Gas have a team of plumbers servicing the Brisbane Northside. We get to most plumbing jobs on the same day.

For all plumbing problems like this in the Brisbane Northside, get in contact today.

REQUEST A QUOTE
Lately for Brisbane Northside Plumbing
News and Case Studies
We are Plumbers Brisbane Northside. Get in touch today.
And enjoy peace of mind with a dedicated team on call 24/7