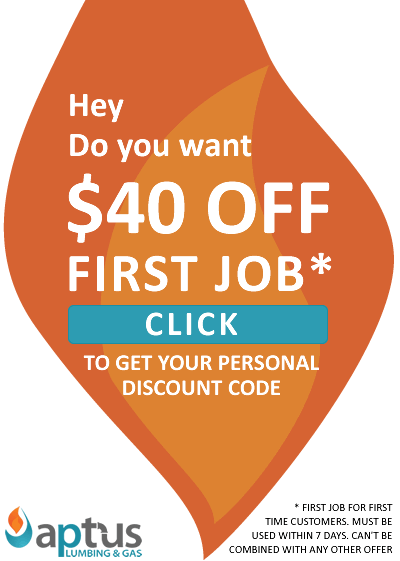 Our Gordon Park Plumbers Can Help You Plan Your Next Kitchen Renovation
15 Jul 2020
by Brett Mulhall
Renovating your home is a staggering task that can seem like too much work for many people. Thankfully, at Aptus Plumbing & Gas, we've worked on so many Brisbane home renovations, our team of plumbers northside is able to help get the job done as quickly and painlessly as possible.

When you're contemplating performing a renovation, particularly in the kitchen, it can be easy to get wrapped up in the minutiae. What colour should the cupboards be, what should the benchtops be made of, and would we like a walk-in pantry? However, instead of starting with the final product, it might be more efficient to start by planning the plumbing and gas works instead.

Before you begin renovating your kitchen, you will need to determine where the plumbing appliances will be placed. For instance, where will you be placing the sinks, any dishwashers, and an oven? While this might seem like it is only complicating the job, by ensuring you understand these things first, you'll be able to plan out the rest of your kitchen with ease. If you would like help in determining where to place these appliances, our northside plumbers would be happy to help.

At Aptus Plumbing & Gas, our team can help you plan your new kitchen. We have years of experience performing kitchen renovations, and can give you advice about which appliances will work best for you home, and how you can arrange them. Thanks to our extensive experience as Gordon Park plumbers, you can rest easy knowing our team will be able to design an incredible design that will revitalise your home.

Renovations are exciting, but they can quickly become large amounts of work. Luckily, when you need plumbers Gordon Park to help you redesign your kitchen, you can rely on the incredible team at Aptus Plumbing & Gas to help. To talk to our team about your kitchen renovation, call us on (07) 3205 1991.

Where do you need a plumber?
Aptus Plumbing and Gas have a team of plumbers servicing the Brisbane Northside. We get to most plumbing jobs on the same day.

For all plumbing problems like this in the Brisbane Northside, get in contact today.

REQUEST A QUOTE
Lately for Brisbane Northside Plumbing
News and Case Studies

We happily service all areas of Brisbane. Get in touch today.
And enjoy peace of mind with a dedicated team on call 24/7
Reviews
Hear from our satisfied customers
Lauren Miller
02 Jun 2021 Verified
Punctual and professional. Knew what the issue was before he even started work and had both jobs sorted quickly. No mess left behind and happy to answer questions. 10/10.

Aptus Plumbing & Gas response: Thanks for the review.
Paul Vivian
17 May 2021 Verified
Totally satisfied with the service that was provided. Communications from the Service team to the tradie who attended was first class. The professionalism of Tyler was just a pleasure to see. Thank yo... more

Aptus Plumbing & Gas response: Thanks so much Paul. It was great to assist you and your required plumbing works.

Thanks again.
Holley
30 Apr 2021 Verified
The young gentlemen Steven who came to install a new stove in my unit was very courteous and efficient - I had been very unwell for some weeks and had not been able to prepare as I would have liked to... more

Aptus Plumbing & Gas response: Hi Holley

We very much appreciate your review and it was a great pleasure to assist with your works.

Thanks again.


READ MORE REVIEWS