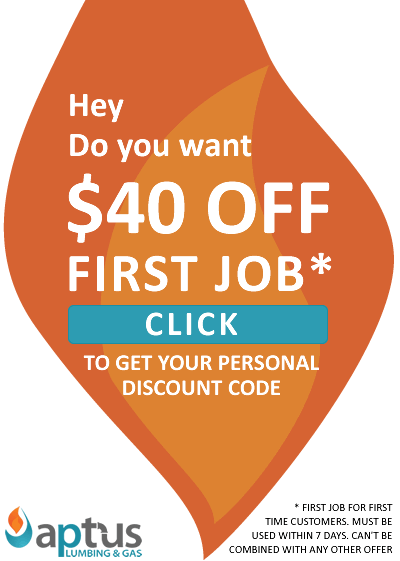 North Lakes Residents Are Looking For Alternative Hot Water Heaters
03 Jun 2020
by Brett Mulhall
Hot water is a necessity for any household, but there is not one correct method of heating water. Instead, you can choose to generate your hot water through a variety of methods, and each have their benefits and drawbacks. Thankfully, no matter which water heater you decide would be best for your home, you can rely on the leading plumbers northside, Aptus Plumbing & Gas, to help you install and maintain it.

You can choose from a gas, heat pump, solar-based, or an electric heating system. Gas heaters have been used extensively in the past, and allow you to save costs on electricity. Additionally, a gas heating system will continue to function regardless of the weather or time. However, gas prices are rising due to the nature of fossil fuels, and our North Lakes plumbers have noticed residents are looking for cheaper alternatives. While a hot water heat pump may be more expensive to install, they run more efficiently than other electric systems, lowering your electricity bill. However, they are also maintenance intensive, and the multiple pumps required for something like an apartment building would generate large amounts of noise.

Solar hot water systems use the least electricity as they simply use the sunlight to heat water directly, though they do use valuable roof space that may be better used for solar panels. Finally, electric systems can be used to either utilise existing solar panels to power the unit, or save money on gas and lower your overall greenhouse gas emissions. It is important to note that some units will only heat water during off-peak hours, which will require you to purchase a unit with a large enough tank to ensure you have water during the day.

While each unit has their own strengths and weaknesses, you can rely on our friendly team of plumbers North Lakes to install and maintain your water heater. To get in touch with the leading plumbers northside, call Aptus Plumbing & Gas on 07 3205 1991 today.

Where do you need a plumber?
Aptus Plumbing and Gas have a team of plumbers servicing the Brisbane Northside. We get to most plumbing jobs on the same day.

For all plumbing problems like this in the Brisbane Northside, get in contact today.

REQUEST A QUOTE
Lately for Brisbane Northside Plumbing
News and Case Studies

We happily service all areas of Brisbane. Get in touch today.
And enjoy peace of mind with a dedicated team on call 24/7
Reviews
Hear from our satisfied customers
Yvette O'Connor
31 Mar 2021 Verified
Aptus were super helpful, and had my boiler fixed in no time. And the big plus is that they don't rip you off!! Will definitely use them again, and highly recommend

Aptus Plumbing & Gas response: Thanks so much for you review. It is very much appreciated.
Stephen Comerford
30 Mar 2021 Verified
Excellent service provided They provided 2 new down pipes and joined them together Explained what they doing Looks fantastic and I will recommend them to everyone

Aptus Plumbing & Gas response: Thanks for so much for a great review. Very grateful to complete your required works.
John Harden
05 Mar 2021 Verified
My problem was identified quickly and I was shown what was needed to be done. Interim works were completed on the initial call out; returning to finish the job with the necessary quality parts. Very h... more

Aptus Plumbing & Gas response: Great review John. Thanks so much.
READ MORE REVIEWS