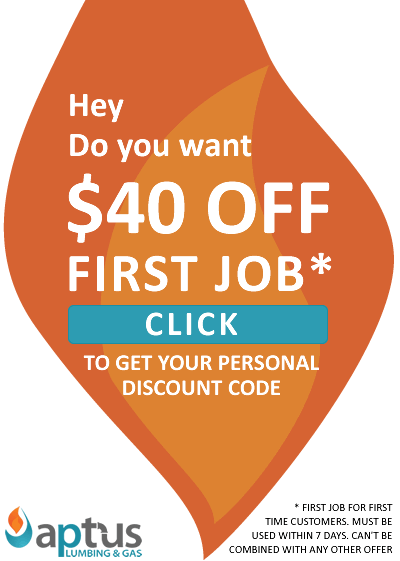 Caboolture Landlords Meeting Water Compliance Requirements Can Save Money On Property Charges
27 May 2020
by Brett Mulhall
For landlords, owning a property can be expensive. Property owners can be charged for insurance, maintenance, and other fees. Thankfully, if you'd like to avoid being charged for your tenant's water usage and instead pass the water usage bill to them, you only need to ensure the property is water compliant. At Aptus Plumbing & Gas, our friendly team of plumbers northside can help ensure your property is meeting the required water efficiency standards and is individually metered.

For your rental property to be considered water compliant, it needs to pass three key criteria. First, the property must be individually metered, which allows you to measure the individual water use of each tenant. If you'd like to install a water meter on your property, our team of Caboolture plumbers can help. Secondly, you cannot charge your tenant more that the amount you are billed by the water supplier for the water usage. Finally, you must meet a strict standard for water efficiency. By meeting these criteria, your property is considered water compliant, and you can pass your water usage bill to your client.

The water efficiency standards may be strict, but they are easily maintained. Your internal taps, excluding any taps used for bathtubs and outside hose taps, must be limited to a flow no higher than 9 litres a minute, as must your showerhead. Additionally, you must ensure there are no leaks on your property, and it is a requirement that you install dual flush toilets. Additionally, all toilets must flush no more than a maximum of 6.5L of water on a full flush, or 3.5L on a half flush. So long as these measures are met, your property is considered water efficient and compliant. While there is no formal requirement to have a plumber Caboolture verify your water efficiency, only a qualified plumber may submit a water compliance certificate. If your property is later found to have failed to meet a water efficiency standard and you have been charging water this mat result in unnecessary tenant issues, but you can avoid these by ensuring your water compliance certificate is updated yearly. If you can maintain these standards, the property will be considered water efficient and you may pass your water usage costs down to your tenant. There are good cost savings to be had for this successful completion.

Water compliance allows a landlord to pass the water usage bill to the tenant. If you need a northside plumber to help verify your water compliance or perform work to ensure you're meeting the required standards, call Aptus Plumbing & Gas on 07 3205 1991.

Where do you need a plumber?
Aptus Plumbing and Gas have a team of plumbers servicing the Brisbane Northside. We get to most plumbing jobs on the same day.

For all plumbing problems like this in the Brisbane Northside, get in contact today.

REQUEST A QUOTE
Lately for Brisbane Northside Plumbing
News and Case Studies

We happily service all areas of Brisbane. Get in touch today.
And enjoy peace of mind with a dedicated team on call 24/7
Reviews
Hear from our satisfied customers
Yvette O'Connor
31 Mar 2021 Verified
Aptus were super helpful, and had my boiler fixed in no time. And the big plus is that they don't rip you off!! Will definitely use them again, and highly recommend

Aptus Plumbing & Gas response: Thanks so much for you review. It is very much appreciated.
Stephen Comerford
30 Mar 2021 Verified
Excellent service provided They provided 2 new down pipes and joined them together Explained what they doing Looks fantastic and I will recommend them to everyone

Aptus Plumbing & Gas response: Thanks for so much for a great review. Very grateful to complete your required works.
John Harden
05 Mar 2021 Verified
My problem was identified quickly and I was shown what was needed to be done. Interim works were completed on the initial call out; returning to finish the job with the necessary quality parts. Very h... more

Aptus Plumbing & Gas response: Great review John. Thanks so much.
READ MORE REVIEWS