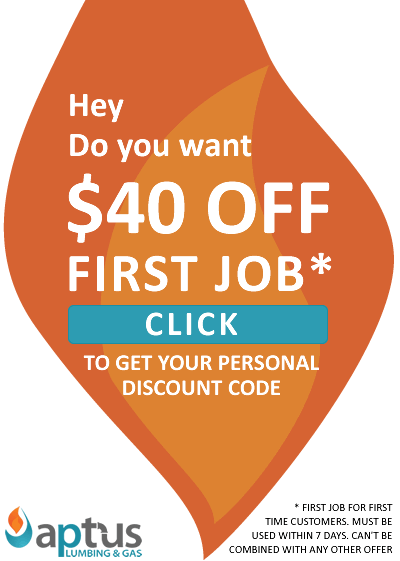 Everton Park Client Pouring Money Down The Drain
12 Jun 2019
Leaking taps, single flush toilets and dripping shower heads can add up to hundreds of dollars washed down the drain. We were recently contacted by a family in Everton Park who were concerned about high water bills and wanted to make sure they were being water efficient.

Our tradesman arrived onsite to do a water efficiency test and after looking over the property was able to offer a cost saving solution to our Everton Park client. With approval from the client two sets of leaking taps were serviced and water flow restrictors were fitted in the ensuite and main bathroom shower heads. Our clients were then given a certificate to verify that the property is water compliant.

Simple solutions like fixing a leaking tap, installing water flow restrictors or changing a single flush cistern to a dual flush cistern really can help reduce water usage. A visibly leaking toilet can leak up to 60,000 litres of water per year, this equates to $49.31 based on current charges from Queensland Urban Utilities.

Did you know that having a water compliance certificate allows you to charge for water use at an investment property? How much money could you save by charging your tenants for their water consumption? If you would like to find out how you can save money in your home or investment property by being water efficient call us on 07 3205 1991. We service Everton Park and northern Brisbane and would love to help you save money on water use.

Where do you need a plumber?
Aptus Plumbing and Gas have a team of plumbers servicing the Brisbane Northside. We get to most plumbing jobs on the same day.

For all plumbing problems like this in the Brisbane Northside, get in contact today.

REQUEST A QUOTE
Lately for Brisbane Northside Plumbing
News and Case Studies

We happily service all areas of Brisbane. Get in touch today.
And enjoy peace of mind with a dedicated team on call 24/7
Reviews
Hear from our satisfied customers
This company was prompt with timing, arriving when they said they would, solved the prob quickly and efficient... more
Ashleigh Rainham&>
31 Oct 2019 Verified
Aptus have helped us with two large renovations, the drainage, the gas for BBQ, new kitchen fit out and three ... more
Illuminate Management p/l&>
29 Oct 2019 Verified
Aptus Plumbing started working alongside Pathway Asset Management earlier this year through word of mouth from... more
Rose Aragon&>
22 Oct 2019 Verified
READ MORE REVIEWS