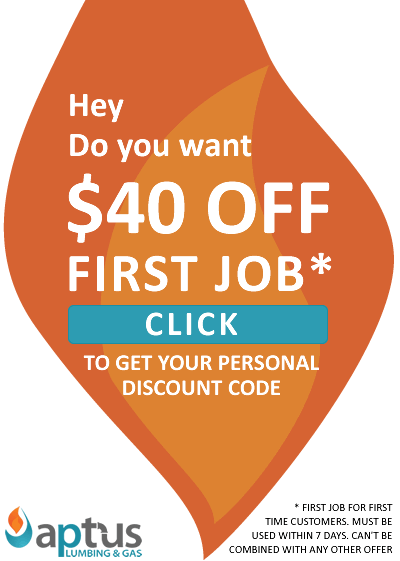 Renovating a Bathroom with Your Local Plumber in North Brisbane
27 Nov 2019
When done correctly, a bathroom can be an oasis. When not done correctly, it can make your life hell. There are many different variations of what that 'correct' way is, which is where renovations come into play. Renovating a bathroom in your home can bring some much-needed change, but it needs to be done well.

That's why its important to get the right people to help. When we say right people - we're talking about qualified plumbers northside like our team here at Aptus Plumbing & Gas in Brisbane. Renovating a bathroom is not something new to our tradesmen and they've learnt a trick or two along the way. Above all, they know the horror stories that come from DIY attempts.

When it comes to renovating a bathroom, the finish of your work needs to be immaculate. From the waterproofing and tiling through to the layout of piping and drainage, there are many things to consider. If those areas are not done properly by plumbers northside, they can lead to leaks and other problems in the house.

Installation is not the only concern that comes with renovating a bathroom though. Its important to ensure you are working with quality products. With the experience our plumbers northside have, they know which products can stand the test of time. They will make sure you are fitted with the best, so that your bathroom is built to last.

Each bathroom has its quirks though and some things won't go to plan. Sometimes, changes need to be made to layouts or appliances. Whether its rearranging piping or repositioning a fixture, its best to have someone on board who knows what they're doing. That's what you get when you bring professionals on board with renovating your bathrooms. You get someone who is prepared for each situation and will know what to do.

Renovating a bathroom is something that we are very comfortable with here at Aptus Plumbing & Gas. Whether its commercial or domestic, we know how to get the job done to a quality standard. If its time to make some changes in your bathroom, its time talk to us. Give us a call at Aptus Plumbing & Gas on 07 3205 1991 today to discuss your dream bathroom.

Where do you need a plumber?
Aptus Plumbing and Gas have a team of plumbers servicing the Brisbane Northside. We get to most plumbing jobs on the same day.

For all plumbing problems like this in the Brisbane Northside, get in contact today.

REQUEST A QUOTE
Lately for Brisbane Northside Plumbing
News and Case Studies

We happily service all areas of Brisbane. Get in touch today.
And enjoy peace of mind with a dedicated team on call 24/7
Reviews
Hear from our satisfied customers
Aptus plumbing were contracted through my real estate agent. They came out on a Saturday to fix a busted runni... more
J&>
03 Jun 2020 Verified
Grant was great and solved our problem promptly. Excellent website easy to book and communicate! Highly recomm... more
Avi Kleinburd&>
03 Jun 2020 Verified
Aptus plumbing always respond promptly and professionally and with care and kindness. Their experience provide... more
Georgie Demaine&>
01 Jun 2020 Verified
READ MORE REVIEWS