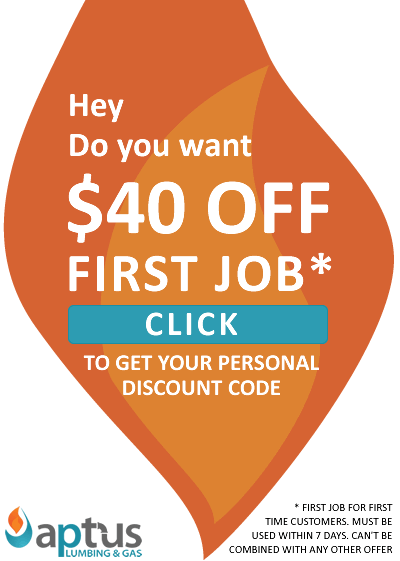 Home Water Filters - Installation in North Brisbane
13 Nov 2019
Home water filters can be a big benefit to any home. Not just the home though, they can benefit the human body. Our bodies are roughly 70% water, so its important that our hydration is looked after properly. This can be achieved by something as simple as talking to our plumbers northside at Aptus Plumbing & Gas about installing home water filters.

The benefits of home water filters are plentiful. The filters can be useful in eliminating rust or sediment from drinking water, to improve its appearance. This can also change the taste, which makes it more appealing to drink. In some cases, it can also help with eliminating any bacteria that may be in a water supply.

A by-product of home water filters is that it can also help with eliminating plastic. By having a safe and appetizing water supply in the home, you're less likely to fork out money for single use plastic bottles at the store. Not only is that good for the environment, but its also good for your wallet.
Home water filters can either operate on a single tap or cover all water sources in the house. While a single tap filter is an immediate fix for taste, the whole house filter is the option we recommend. An entire house filtration is installed on your main water line. From there, it can protect your home from any pollutants and bacteria that have been entering via your water supply.

Installing home water filters is a serious business. This is not something you want to DIY. It can involve swapping piping for adaptors, and if not done correctly - can affect the drinking water you end up with.

Here at Aptus Plumbing & Gas, our plumbers northside know the best way to install home water filters. We know how to match the right filter to the right home. We also know how to make each filter work its best to each individual home and its plumbing. Our tradesmen are qualified and can help with any questions you might have. To get the conversation started, give us a call at Aptus Plumbing & Gas on 07 3205 1991.

Where do you need a plumber?
Aptus Plumbing and Gas have a team of plumbers servicing the Brisbane Northside. We get to most plumbing jobs on the same day.

For all plumbing problems like this in the Brisbane Northside, get in contact today.

REQUEST A QUOTE
Lately for Brisbane Northside Plumbing
News and Case Studies

We happily service all areas of Brisbane. Get in touch today.
And enjoy peace of mind with a dedicated team on call 24/7
Reviews
Hear from our satisfied customers
Aptus plumbing were contracted through my real estate agent. They came out on a Saturday to fix a busted runni... more
J&>
03 Jun 2020 Verified
Grant was great and solved our problem promptly. Excellent website easy to book and communicate! Highly recomm... more
Avi Kleinburd&>
03 Jun 2020 Verified
Aptus plumbing always respond promptly and professionally and with care and kindness. Their experience provide... more
Georgie Demaine&>
01 Jun 2020 Verified
READ MORE REVIEWS