Plumbers Newmarket
Aptus Plumbing & Gas serving Newmarket
Local Newmarket Plumbers
Plumbers Newmarket
Aptus Plumbing & Gas
Local Newmarket Plumbers
Aptus Plumbers Newmarket
Problems with your plumbing in Newmarket? Aptus Plumbing and Gas is ready to serve you. Working locally around Newmarket, Aptus Plumbing and Gas are the preffered choice for plumbing, gas, and solar hot water systems.

Need routine maintenance on your home or business or plumbing for your Newmarket renovation? Aptus Plumbing & Gas are rated 5 stars because of our dedication to the service you deserve.
Good evening. Where do you need a plumber?
Aptus Plumbing and Gas have a team of plumbers covering Brisbane & Moreton suburbs. Enter your address to see immediately if we offer service to your home or business location:

Quality work guaranteed, carried out by our professional team of qualified plumbers who are fully insured. Any problems that arise will be dealt with handily by our team, who are equipped with all of the latest in tools and equipment to make sure they can always get the job done properly.

We strive to be the best in the plumbing industry by:
Ensuring our service is of an unmatched premium level
Ensuring all of our solutions are cost effective
Making sure our work is done on time, the right way, the first time!
Contact us now by phone or enquiry form to have your Newmarket plumbing problems solved.
We can help with plumbing work such as:
Repair and maintenance of blocked drains
Repairing burst pipes and performing maintenance
Water pipes repairs & maintence
The identification of both water and gas leaks
Servicing or replacing taps
Servicing and replacing toilets
Repairs for roofs and gutters
Fit out solutions for commercial properties
Plumbing maintenance for commercial
Emergency services for all plumbing issues
Services for rental property plumbing systems
Gas repairs for your rental property
Contact us on (07) 3205 1991 or complete our enquiry form when you need the Newmarket plumbing services available.
Don't Feel Bad When Emergencies Happen
Even the best-maintained plumbing system can find itself failing at a critical time.
Knowing that you'll be able to get that emergency fixed will do wonders for your stress, helping you keep calm at the worst of times. When it comes to a plumbing emergency in Newmarket, there is no better response than the one you get from Aptus Plumbing & Gas. Our team of emergency plumbers are always ready, 24 hours a day, 7 days a week.
You'll always be able to rely on our team for an immediate solution to any problem you might be facing.
Work of Aptus plumbers near me
Confirming our experience in your suburb here is a small sample showing some of the work we have done at homes and businesses near you.
| | | |
| --- | --- | --- |
| Street | Plumbing Newmarket | Date |
| Newmarket Road Newmarket | Key pick up | Jun 2022 |
| Wilston Road Newmarket | Shower Tap Issues | Jun 2022 |
| Newmarket Road Newmarket | KPU | May 2022 |
| Newmarket Road Newmarket | Key pick up | May 2022 |
| Erneton St Newmarket | Floor waste replacement works | May 2022 |
| Erneton St Newmarket | Plumbing Work | May 2022 |
| Murrell Street Newmarket | Bathroom sink/Drain - TT to call back | May 2022 |
| 15 Wickham St Newmarket | Cistern Replacements | Apr 2022 |
| Newmarket Road Newmarket | KEY PICK UP | Apr 2022 |
| Foster Street Newmarket | Faulty Hot Water System | Apr 2022 |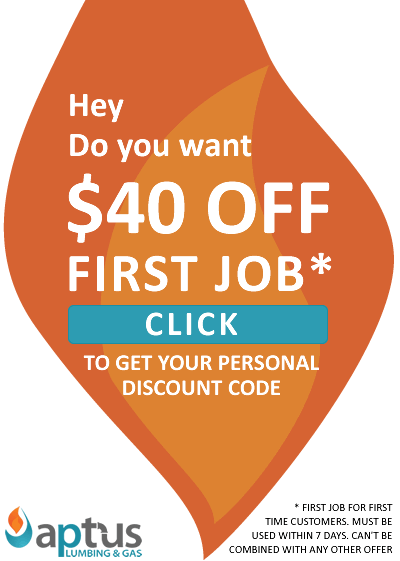 We happily service all areas of Brisbane. Get in touch today.
And enjoy peace of mind with a dedicated team on call 24/7