Plumbers Ashgrove
Aptus Plumbing & Gas serving Ashgrove
Local Ashgrove Plumbers
Plumbers Ashgrove
Aptus Plumbing & Gas
Local Ashgrove Plumbers
Aptus Plumbers Ashgrove
Having problems with your Ashgroveplumbing? You can find the help you need with Aptus Plumbing & Gas! Locally servicing Ashgrove, Aptus Plumbing and Gas are the experts for plumbing, gas and solar hot water.

Need routine maintenance on your home or business or plumbing for your Ashgrove renovation? Aptus Plumbing & Gas are rated 5 stars because of our dedication to the service you deserve.
Good evening. Where do you need a plumber?
Aptus Plumbing and Gas have a team of plumbers covering Brisbane & Moreton suburbs. Enter your address to see immediately if we offer service to your home or business location:

Our professional team of qualified tradesmen are fully insured, quality & workmanship guaranteed and go the extra mile to provide you with the level of service that others can only aspire too. We are well equipped to deal with problems on the spot as our team of plumbers have the latest tools and plumbing technology available to them.

It's our mission to be the best plumbers in the plumbing industry, and we hope to achieve that by:
Delivering a premium level of service
Ensuring all of our solutions are cost effective
Completing every job correctly, on time, the first time!
Contact us now by phone or enquiry form to have your Ashgrove plumbing problems solved.
Our plumbers cover all types of works including:
Repair and maintenance of blocked drains
Fixing and repairing burst pipes
Water pipe repair and maintenance
Identifying any leaks of water or gas.
Replacing and servicing taps
Toilet - replacement and servicing
Gutter and roof repairs
Commercial fit outs
Plumbing maintenance for commercial
Emergency solutions for plumbing emergencies
Rental property plumbing
Gas maintenance and repairs for rental homes
Contact us on (07) 3205 1991 or complete our enquiry form when you need the Ashgrove plumbing services available.
Panicking Over An Emergency Isn't Going To Fix It
Even the best-maintained plumbing system can find itself failing at a critical time.
If you're certain you can get that problem fixed quickly, you'll find it much easier to relax when something like this happens, rather than stressing out about it immediately. Addressing a plumbing emergency in Ashgrove can't be done better than Aptus Plumbing & Gas. No matter what happens, you can rely on our team of emergency plumbers, rain or shine.
Get in touch with our team when you need a solution to your immediate plumbing problems.
Work of Aptus plumbers near me
Confirming our experience in your suburb here is a small sample showing some of the work we have done at homes and businesses near you.
| | | |
| --- | --- | --- |
| Street | Plumbing Ashgrove | Date |
| Dorset Street Ashgrove | Plumbing Works | Jun 2022 |
| 2 Dorset Street Ashgrove | Leaking Ensuite Toilet | Jun 2022 |
| 5 Ashgrove Avenue Ashgrove | Water Leak - Pending Covid Res | Jun 2022 |
| Panorama Street Ashgrove | Ensuite toilet issues | May 2022 |
| 376 Waterworks Road Ashgrove | Blocked Toilet | May 2022 |
| Dorset Street Ashgrove | Kitchen Tap Issues | May 2022 |
| 22 Bott Street Ashgrove | Water pressure issue | May 2022 |
| 31 Devoy Street Ashgrove | Leaking Kitchen Tap | May 2022 |
| 17 Dorset Street Ashgrove | HWS Replacement Works Electric | Apr 2022 |
| 22 Bott Street Ashgrove | Water Pressure | Apr 2022 |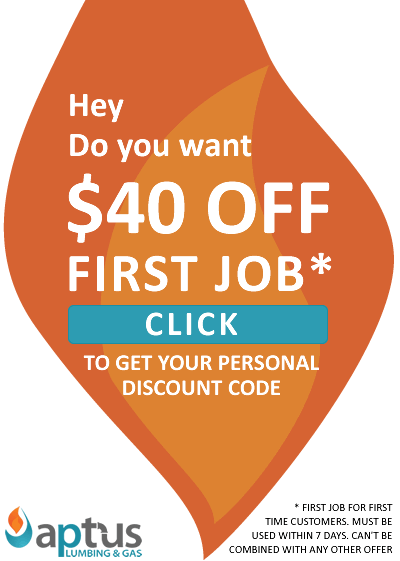 We happily service all areas of Brisbane. Get in touch today.
And enjoy peace of mind with a dedicated team on call 24/7