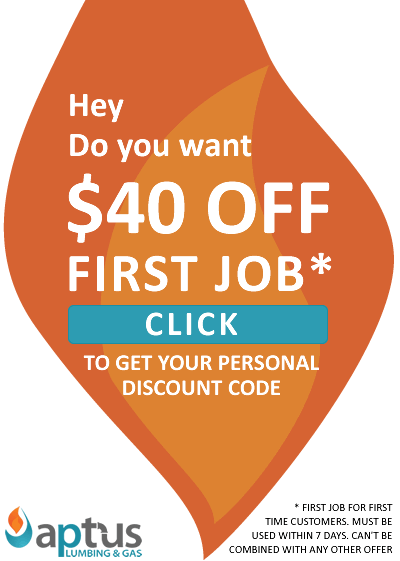 Gutter Cleaning in Brisbane Northside
18 Sep 2019
The idea of gutter cleaning is not high on anyone's list of enjoyable activities. It's a necessary evil though. Here at Aptus Plumbing & Gas, our plumbers northside can make the process easier for you just through one phone call.

If left to build up, clogged gutters can cause all kinds of damage. The integrity of the overall gutter system can fail. From there, you can experience roof damage, pest infestation or even erosion to your landscaping.

None of that sounds appealing. To escape it, your gutters need to be cleaned regularly. Your landscaping will determine how regularly that needs to happen. If you live in an area devoid of trees, you could get by with 1 to 2 cleanings a year. If your home is more on the jungle side of life, you're looking at a minimum of 4 times a year.

Our plumbers northside can take care of this for you. We're trained to ensure it is done correctly, which allows your gutter system to continue working to its best potential.

For your information the gutter cleans typically less than $300 and sometimes as low as $200. Peace of mind that your storm-water systems are working correctly is inexpensive.

To talk more about your gutter clean needs give us a call on 07 3205 1991 today. Our plumbers northside are here to help.
Where do you need a plumber?
Aptus Plumbing and Gas have a team of plumbers servicing the Brisbane Northside. We get to most plumbing jobs on the same day.

For all plumbing problems like this in the Brisbane Northside, get in contact today.

REQUEST A QUOTE
Lately for Brisbane Northside Plumbing
News and Case Studies
We are Plumbers Brisbane Northside. Get in touch today.
And enjoy peace of mind with a dedicated team on call 24/7