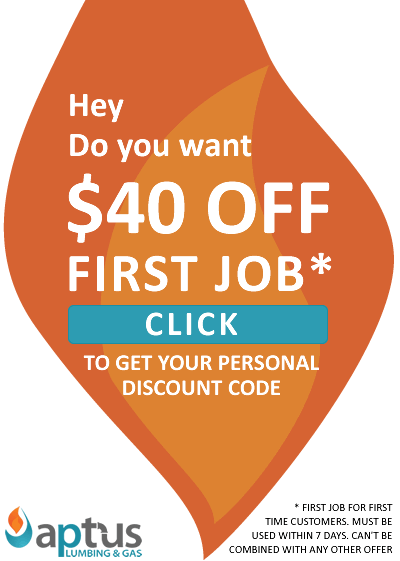 What Is It Like To Work At Aptus?
23 Jun 2021
by Brett Mulhall
Maybe you're fresh out of a trade school, or maybe you've been working as a plumber for years and you're looking to make a change in your career. Whatever your circumstances may be, if you're reading this, odds are you're at least a little interested in finding out what it's like to work for Aptus Plumbing & Gas and thinking about a new job.
Let us tell you a few things about working here.

Professionalism, integrity, thoroughness, and honesty are super important to the way we work. We know that if we do these things at Aptus Plumbing & Gas and make sure our customers feel it, then they will tell others about the great work we do. It's not just doing the work, either - we go to great lengths to make sure we're getting everything right the first time. We are certain that if we do our job properly the first time then our clients won't be calling us back to fix things, which is upsetting for them and painful for us.

Let's talk about the work culture. We love working together but as one of our plumbers you will be out on the road every day, working mostly autonomously while still coming into the office about once a fortnight. In the office, our admin staff are courteous, understanding, and will always be working with you, never against you. We know that sometimes, things go wrong and the job isn't always completed perfectly, but we're not going to treat you unjustly when that happens. You'll be shown a high level of respect while we work out the facts, you can be certain that you'll be treated fairly.

That might sound amazing, but it's important that we're able to prove our claims. Thankfully, our plumbers love working with our team so much, any one of them could tell you exactly what makes working for Aptus Plumbing & Gas so amazing, but don't just let us tell you. One of our team, Daniel, would be more than happy to give you a behind-the-scenes look at what it's like to work with us.

Daniel joined the Aptus Plumbing & Gas team in 2013. He was one of the first people who came to work for us. He's never looked back - in fact, he had this to say about us: "Working at Aptus has given me the work and lifestyle that I really like. It's a busy work week, but at the weekend I have my camping and freestyle motocross that I love so much. Aptus Plumbing has given me the opportunity to live my exceptional life with the balance I need."

Do you want to put your trade skills and experience to use with a great plumbing job at Aptus Plumbing and Gas? Do you want a great work-life balance? Excited about being out on the job every day? Do you want to work with a supportive team that believes in the highest quality of work? Get in touch with us on (07) 3205 1991 or make your application online to see about making a start with us!

Working with Aptus Plumbing & Gas is a career, not a job - that's our promise to you.

Good morning. Where do you need a plumber?
Aptus Plumbing and Gas have a team of plumbers covering Brisbane & Moreton suburbs. Enter your address to see immediately if we offer service to your home or business location:

For all plumbing problems like this in the Brisbane Northside, get in contact today.

REQUEST A QUOTE
Lately for Brisbane Northside Plumbing
News and Case Studies
We are Plumbers Brisbane Northside. Get in touch today.
And enjoy peace of mind with a dedicated team on call 24/7