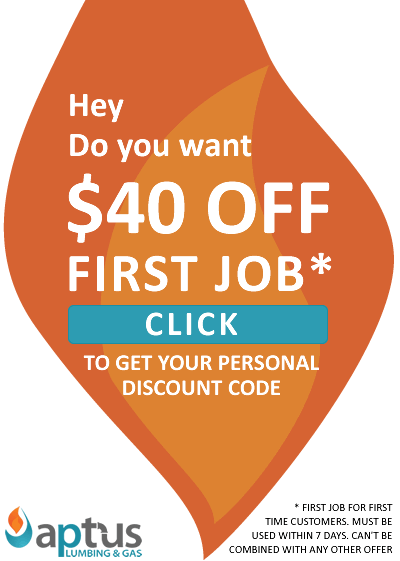 Installing A New Gas Appliance In Lawnton Requires A Qualified Plumber
10 Jun 2020
by Brett Mulhall
Both residential and commercial gas systems, including hot water and gas cook-tops, are delivered via a variety of carefully fitted gas pipes. Our top-notch team of plumbers northside at Aptus Plumbing & Gas are licensed and qualified to select the right gas pipes for a variety of purposes, including extending a gas system or simply adding an additional appliance.

Selecting the correct pipe size might seem like a tricky matter, but our Lawnton plumbers can handle it with ease. Our team has experience working on a construction project from the beginning, installing a gas system throughout a house or apartment building, or we can be brought on later, adding an extension to an existing system to build out into an additional room or building.

In addition, we also have an extensive understanding of gas pressure, ensuring we can provide a system that not only delivers gas around your building as required, but delivers it effectively and efficiently. We are also capable of installing a range of gas-powered appliances, and we will ensure your system is adequately ventilated as per regulations.

With our knowledge and experience, our team of Lawnton plumbers can help you add hot water to a granny flat, add a floor to your apartment complex, or expand your shop's floorspace. No matter what sort of construction project you're considering, the team of plumbers Lawnton at Aptus Plumbing & Gas can help ensure gas is delivered appropriately around your building.

Gas pipes are a delicately sized and fitted system that requires an experienced professional to install. Thankfully, Aptus Plumbing & Gas has years of experience working with gas systems and can deliver an optimised system that can transport gas around your property without an extreme loss in efficiency. To get in touch with our leading team of Lawnton plumbers, call Aptus Plumbing & Gas on 07 3205 1991 today.

Where do you need a plumber?
Aptus Plumbing and Gas have a team of plumbers servicing the Brisbane Northside. We get to most plumbing jobs on the same day.

For all plumbing problems like this in the Brisbane Northside, get in contact today.

REQUEST A QUOTE
Lately for Brisbane Northside Plumbing
News and Case Studies

We happily service all areas of Brisbane. Get in touch today.
And enjoy peace of mind with a dedicated team on call 24/7
Reviews
Hear from our satisfied customers
Yvette O'Connor
31 Mar 2021 Verified
Aptus were super helpful, and had my boiler fixed in no time. And the big plus is that they don't rip you off!! Will definitely use them again, and highly recommend

Aptus Plumbing & Gas response: Thanks so much for you review. It is very much appreciated.
Stephen Comerford
30 Mar 2021 Verified
Excellent service provided They provided 2 new down pipes and joined them together Explained what they doing Looks fantastic and I will recommend them to everyone

Aptus Plumbing & Gas response: Thanks for so much for a great review. Very grateful to complete your required works.
John Harden
05 Mar 2021 Verified
My problem was identified quickly and I was shown what was needed to be done. Interim works were completed on the initial call out; returning to finish the job with the necessary quality parts. Very h... more

Aptus Plumbing & Gas response: Great review John. Thanks so much.
READ MORE REVIEWS