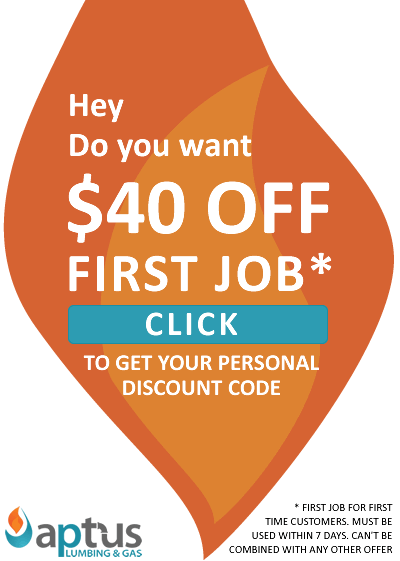 A Plumber Installed Garbage Disposal in North Brisbane
06 Nov 2019
A garbage disposal can make your kitchen life a lot easier. They save time and cut down on landfill. It can even save your kitchen from any odours, as food scraps won't be sitting in bins. To get the most out of your garbage disposal, you want it installed and maintained correctly by plumbers northside. For this, a plumber installed garbage disposal is the way to go.

You may have read that and peaked at the phrase plumber installed garbage disposal'. We can understand why. There is a myth that any appliance installation should involve consulting an electrician. Our plumbers northside love to disprove this myth. In fact, our plumbers are qualified to get this job done. The garbage disposals home is your sink and pipes, and that's why a plumber installed garbage disposal is best.

Aside from a plumber installed garbage disposal, plumbers can also assist with maintenance. The most common problems with garbage disposals revolve around leaks or blocks. Whether there's an issue with the seal or a stray fork gone missing, our tradesmen know what to do. We will have you back up and running in no time.

There are a few things you can do yourself to ensure your plumber installed garbage disposal works at its optimal level. Avoid disposing of large quantities of starchy food, like potato or pasta. They can leave a paste-like residue which can lead to blocks. For the same reason, avoid heavy liquids such as oils. When disposing of anything, its also best to clear your sink of any small items that may fall in. Cutlery is the main danger there.

With tips like that, you can keep your plumber installed garbage disposal working to its best. When it's time for any new installations or maintenance though, that's when its time to talk to our plumbers northside. For any help with your home garbage disposal, contact Aptus Plumbing & Gas on 07 3205 1991.

Where do you need a plumber?
Aptus Plumbing and Gas have a team of plumbers servicing the Brisbane Northside. We get to most plumbing jobs on the same day.

For all plumbing problems like this in the Brisbane Northside, get in contact today.

REQUEST A QUOTE
Lately for Brisbane Northside Plumbing
News and Case Studies

We happily service all areas of Brisbane. Get in touch today.
And enjoy peace of mind with a dedicated team on call 24/7
Reviews
Hear from our satisfied customers
Aptus plumbing were contracted through my real estate agent. They came out on a Saturday to fix a busted runni... more
J&>
03 Jun 2020 Verified
Grant was great and solved our problem promptly. Excellent website easy to book and communicate! Highly recomm... more
Avi Kleinburd&>
03 Jun 2020 Verified
Aptus plumbing always respond promptly and professionally and with care and kindness. Their experience provide... more
Georgie Demaine&>
01 Jun 2020 Verified
READ MORE REVIEWS