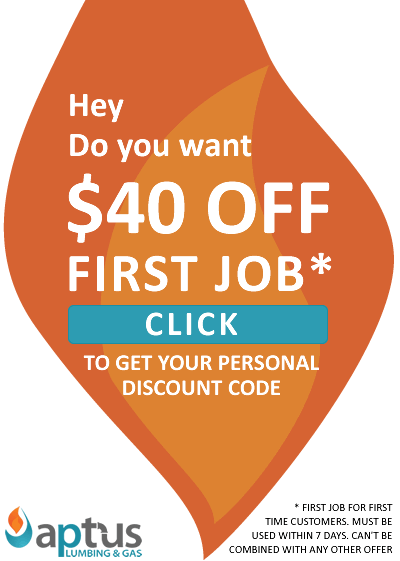 Turning Off Your Main Water
28 Aug 2019
Working in the plumbing industry, we're used to frantic calls from customers. When things go wrong that are water related, they can cause a panic. While you might not understand the issue, generally you know that you want to be turning your main water off. Whatever the issue, our plumbers northside understand the panic and we want to help.

With many problems, the first step to a fix revolves around turning your main water off. This stops the flow of water into the house and stops it from releasing into the problem area. However, many customers don't know that this is something they can do themselves. We've got a few quick steps to help you out.

Your water main is usually located out towards the street. In most cases, it looks like 2 small pipes leaving the ground and they are connected by a dark coloured cylinder overtop. In some cases though, it may be in a box that is dug into the ground. You'll just need to remove the lid to view it. Once you have, you are one step closer to turning your main water off.

Once you have located it, you'll notice a valve. By turning that valve clockwise, you are now turning your main water off to your property. While the water is on, you can hear a ticking noise. A way to know you've done this correct is that the ticking noise will cease. If you find that the valve is stiff, turning it further anti-clockwise first can release any seal or grime that might be holding the valve in place.

After turning your main water off, you don't need to worry about excess water flow while we make our way to your property. From there our plumbers northside can locate your issue, and get things back up and running in no time. For all your plumbing concerns, contact Aptus Plumbing & Gas on 07 3205 1991.

Where do you need a plumber?
Aptus Plumbing and Gas have a team of plumbers servicing the Brisbane Northside. We get to most plumbing jobs on the same day.

For all plumbing problems like this in the Brisbane Northside, get in contact today.

REQUEST A QUOTE
Lately for Brisbane Northside Plumbing
News and Case Studies

We happily service all areas of Brisbane. Get in touch today.
And enjoy peace of mind with a dedicated team on call 24/7
Reviews
Hear from our satisfied customers
Had someone come out within 1 day for first call then 2nd call within 3 hours. The guys are great, professio... more
Your Body By Design&>
23 Dec 2019 Verified
Thank you to the staff member who attended to the requested job. The staff member not only ran the checks but ... more
M Dodds&>
23 Dec 2019 Verified
Brett and the whole team were fantastic to work with and I'm really appreciative that nothing was too much o... more
David Close&>
16 Dec 2019 Verified
READ MORE REVIEWS